Bespoke Electrical Solutions, Installation and Renewables
Tomlinson Longstaff Ltd are NICEIC registered electrical contractors based in County Durham. We mainly work across Commercial and Industrial sectors in the North East of England.  We are passionate about implementing renewable technologies along the way.

We're NICEIC Registered - but what does it mean?
We are constantly monitored and assessed for our skill and expertise against the highest industry standards by the renowned body that inspects & assesses electrical training & works across the UK.
A guarantee of quality for you. https://t.co/yDWrCRnOzy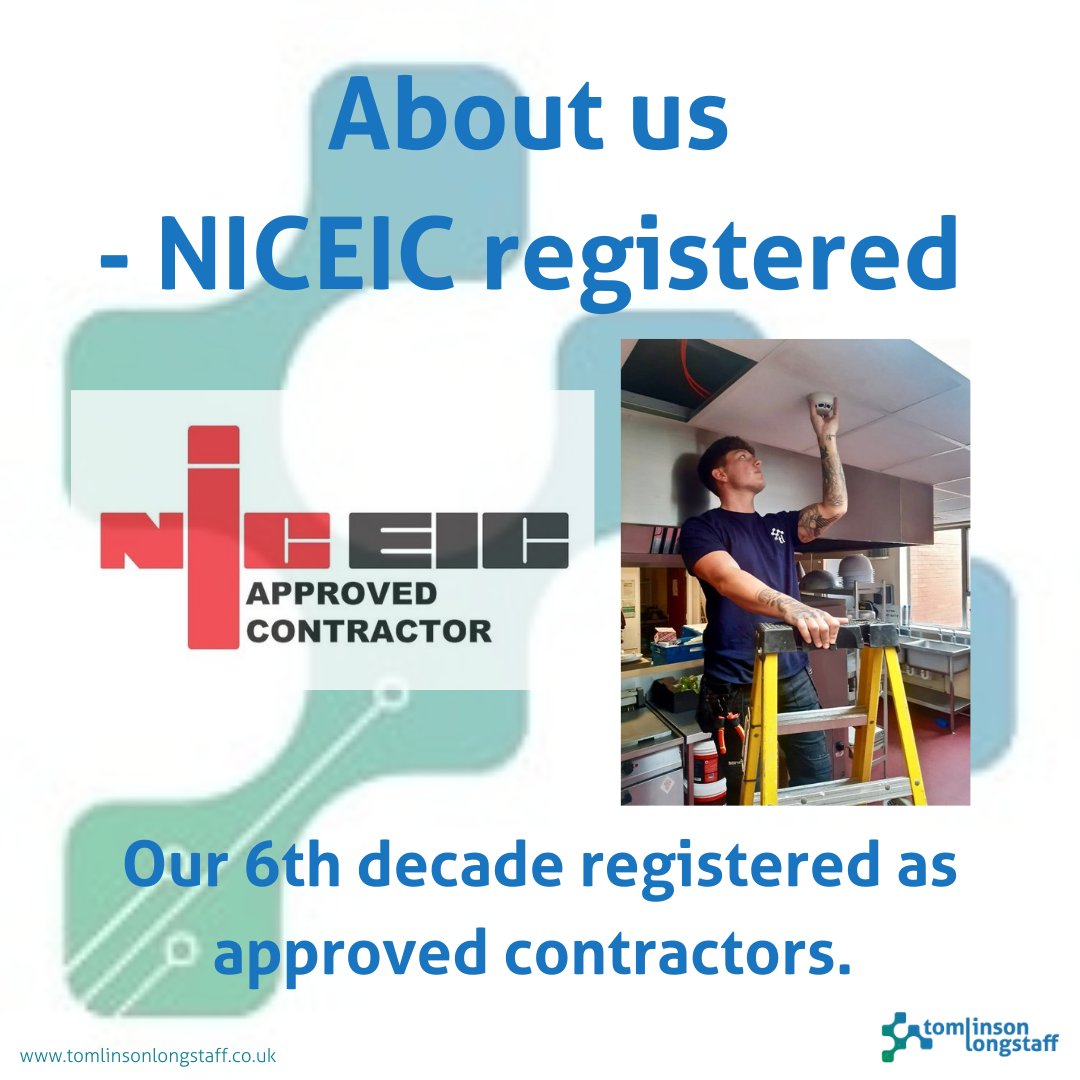 Electric Vehicle Charge Point Installation
More and more Electric Vehicle Charge points (EVC) being installed all the time.  With electric vehicle technology continually improving, the price and convenience will mean more and more people are able to switch from fossil fuelled vehicles to electrically powered vehicles.
Fire Alarms
As a business owner, it's important to ensure that your fire alarm system is up to scratch. There are a variety of fire alarm systems available to business owners and you can opt for either a manual or an automatic system. Depending on the type of business you run and the commercial premises you run it from, this may dictate the type of system that you'll need.
Bespoke Electrical Design
Our comprehensive design service for commercial and industrial clients, enables you to have one point of contact, so that you know you'll maintain full budgetary control and consistency throughout the entire process.